What is an Alliance Française ?
---
Founded in Paris in 1883, the Alliance Française was the first organisation to teach French around the world. Initial board members included the renowned scientist Louis Pasteur and the famous writer Jules Verne. Today, it is the world's largest collection of French teaching associations, all non-profit-making organisations dedicated to teaching French.
Very soon after its inception, local committees of the Alliance Française began to spring up all over the world.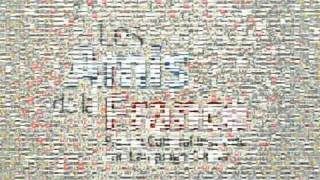 ---
What is the story of @AFcebu ?
---
The story begins with a conversation between Gérard Chesnel and Michel Lhuillier, two prominent French businessmen in the PhilippinesThe latter says how proud he is of his dual citizenship and shares his desire to bridge the gap between France and the Philippines, and give back to both countries. The Ambassador doesn't hesitate one moment, and tells Michel Lhuillier: "Give us an Alliance Francaise!"

And today, that request has been fulfilled!
Alliance Francaise is the official French cultural center and the only official European cultural office of Cebu and of the Visayas.

The center was inaugurated in November 2007 by the French Ambassador, SEM Girard Chesnel. It was founded by Michel Lhuillier upon the request of the French Embassy and he is still the main sponsor.
---
What services does @AFcebu provide ?
---
1. A LANGUAGE CENTER
The French Cultural Institute and Language Center in Cebu, offers an entirely new approach focusing on real life communication. Whether for children starting from age 4 or for adults, the philosophy will be the same: ENJOY AND LEARN!
2. A CULTURAL INSTITUTE
Alliance Français de Cebu is a Cultural Institute, which wants to promote French culture to the Filipino people living in Cebu.
Alliance Française de Cebu aims to be a meeting point in between cultures.
---
What is our learning approach ?
---
Needless to say, French is, naturally, our only medium of instruction. This is because our goal, far from transforming the students into specialists of French grammar, is to arm them with the linguistic tools necessary for them to go through everyday life in France. Indeed, language is not just grammar, phonology and vocabulary, but a set of communicative abilities which can only be properly learned within real communicative situations. Even children, as the latest didactic research has pointed out, do not learn their mother tongue by simple repetition and detailed grammatical exercises : they construct it anew. This is why the belief at "Alliance Française de Cebu" is that to study a language , patterns similar to those of a child's language acquisition process should be adopted. Emphasis on how to communicate in a diverse range of real-life situations is therefore of tremendous importance. As you enter a French class at "Alliance Francaise de Cebu", you discover yourself naturally understanding a conversation between French speakers at a cocktail party, participate in a television show, speak about your own city in details and write a note in French to a hotel to asking for information as if it had always been one of your widen talents.
---
What is the content o fthe specific kids classes ?
---
As scientific studies have proven, a child taught a second language before the age of 13 is likely to speak it like a native that's why "Alliance Française de Cebu" offers to children from 4 special courses. More than just an introduction our tailor-made approach is built to give your child the capability to speak French as a native.
Les Chatons (the kittens): 4 to 7 years old. With Tatou le Matou, a multi-sensorial method, the children will learn French through exploring the 5 senses ( touch, smell, sight, taste and sound) that compose the world of young children. Perfectly adapted to pre-reading and pre-writing children, your child will feel like he is in a familiar environment and will learn smoothly. Les Petits Monstres (the little monsters) from 8 to 10 years old. Les Ados (the teenagers) from 11 to 13 years old.
---
How long will it take me to learn French language ?
---
Total of study hours needed depending on the level of the FRENCH Common European Framework of Reference for Languages you want to get To learn more, see our >tips page) ~~ A1 | 80 to 100 h A2 | 180 to 200 h B1 | 350 to 400 h B2 | 600 to 650 h C1 | 850 to 900 h C2 | To reach thislevel, the hourly volume is variable.
~~ DISCLAIMER | Bear in mind that this is just an estimation, this number can vary depending on the motivation of the students and their degrees of ability to learn the language
---
Why should I use CEFRL standards ?
---
The Common European Framework of Reference for Languages is a guideline used to describe achievements of learners of foreign languages across Europe.

It was put together by the Council of Europe as the main part of the project "Language Learning for European Citizenship" between 1989 and 1996. Its main aim is to provide a method of assessing and teaching which applies to all languages in Europe. In November 2001 a European Union Council Resolution recommended using the CEFR to set up systems of validation of language ability.

The six reference levels (see above) are becoming widely accepted as the standard for grading an individual's language proficiency. Nonetheless, existing examination boards have retained their own naming conventions, e.g. "Intermediate", which are, arguably, easier for them, and their students, to remember.
These descriptors can apply to any of the languages spoken in Europe, and there are translations in many languages.
---
Should I reach a CEFRL level, how do I get certified ?
---
The DELF (Diploma in French Language Studies) and the DALF (Diploma in Advanced French Language Studies) are official diplomas issued by the French Ministry of Education to certify the French skills of foreign students and French people who come from a non-French-speaking country and who do not have a French public secondary or higher education diploma. The DELF and DALF are comprised of 6 independent diplomas. The candidate may thus directly register for the examination of their choice. The examination is composed of two compulsory tests: collective and individual. Each level assesses the following 4 skills: oral comprehension and spoken French, written comprehension and written French. The minimum mark to be awarded with the diploma is 50/100 points (eliminatory mark: less than 5/25).
Anybody can take any of the 6 exams testing 6 different levels according to their level of proficiency. You do not have to take the exams in a chronological way. You can take as many exams as you want in one session.

The TEF (Test d'Évaluation de Français) is a test of general French which assesses the level of proficiency in French of francophones and non-francophones alike. It assesses the candidate's proficiency in French using a 7 level scale based on the levels of the Common European Framework of Reference for Languages (CEFRL) and the Canadian Language Benchmarks (CLB). The TEF is directed first at candidates whose native language is not French. It targets adults (+ 16 years old) wishing to assess their level of proficiency in French. It can be used for the purpose of academic studies, emigration to a French-speaking country, or for personal purposes. It is also recognised by Citizenship and Immigration Canada (CIC) as proof of French language proficiency for people wishing to immigrate to Canada.

The Test d'Évaluation de Français adapté au Québec (TEFaq) is a test of general French which assesses the level of proficiency in French for oral comprehension and oral expression. It intended for adults wishing to assess their skills in French and can be used for the purpose of immigration to the province of Québec (application for the Certificat de Sélection du Québec). The Test d'Évaluation de Français adapté au Québec (TEFaq) is recognized by the Ministry of Immigration and Cultural Communities of Québec (MICC) for immigration applications.
---
Who are our teachers ?
---
Enamored with the French language and culture, the faculty members have degrees in higher learning and teaching French as a foreign language. They are accustomed to teaching adult-learners and kids from around the world, and their knowledge of numerous other languages enables them to work with and understand their student's linguistic difficulties, while helping them meet their goals and appealing to their diverse centers of interest.

Through their own on-going studies, the Alliance Francaise de Cebu teachers regularly hone their skills and constantly update their course materials.
---
What are the conditions of enrollment ?
---
Fees are not transferable, not refundable and payable in full amount only upon enrolment. Fees shall only be deferred if the request for deferment is made before the end of the 2nd week of classes.

Conditions: 90% if one defers before the start of the session 80% if within the 1st week of the session 50% if within the 2nd week of the session

NO DEFERMENT SHALL BE ALLOWED THEREAFTER.

Note: Late enrollees are subject to the same conditions. All requests for deferment must be submitted in writing.
---
What courses are offered ?
---
Alliance Française Cebu offers a wide range of French courses for all the public (children and adults) of all levels, and for companies and institutions (esoecially partnership with universities). We offer general French courses, specialized courses, introductory courses for great beginners, as well as preparation for the different exams and certifications (DELF/DALF/TEF/TEF CANADA).
FEEL FREE TO CHECK OUR COURSES PAGE, AS WELL AS OUR TIPS SECTION AND CONTACT US TO ENROLL FOR CLASSES OR REGISTER DIRECTLY IN THE FORM IN THE COURSES PAGE
---
---